Gearhead Automotive & Transmissions
848 North Arizona Avenue
Chandler
,
AZ
85225
Phone: (480) 899-3567
Type of Business:
Automotive
Coupon: Automotive A/C Service for $79.95
* Includes: EVAC and recharge, inspection and one pound of Freon. Call to book your appointment and mention coupon at time of booking. Not to be combined with any other offer or promotion.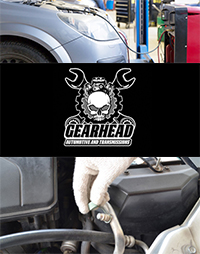 Gearhead Automotive & Transmissions located in Chandler, Arizona is your one-stop-shop for all your auto repair needs. Our repair services not only include transmission repair and rebuilding, we also offer everything from tune-ups to engine repair and rebuilding, abs diagnosis, alignment, AC service and much more!
Gear Head Automotive & Transmissions has over 20 years of experience and our professional mechanics can assist you with affordable auto repairs.
Gearhead Automotive & Transmissions

848 N Arizona Ave
Chandler, AZ

85225

(480) 899-3567

Automotive A/C Service for $79.95