Home Ready Clean
Services offered within 25 miles of zip code 98155
Shoreline
,
WA
Phone: (425) 610-7167
Type of Business:
Residential/Commercial Cleaning
Coupon: $75 Off a One Bedroom & One Bathroom Move-Out or Deep Clean, $100 Off a 2 Bedroom & 2 Bathroom, $125 Off a 3 Bedroom & 3 Bathroom, $150 Off a 4 Bedroom & 4 Bathroom & $200 Off a 5 Bedroom & 5 Bathroom
* One bedroom/bathroom valid for up to 650 sq ft, two bedroom/bathroom valid for up to 900 sq ft, three bedroom/ bathroom valid for up to 1200 sq ft, four bedroom/bathroom valid for up to 1600 sq ft and five bedroom/ bathroom valid for up to 2000 sq ft. Call to book your appointment and mention coupon at time of booking. Not to be combined with any other offer or promotion.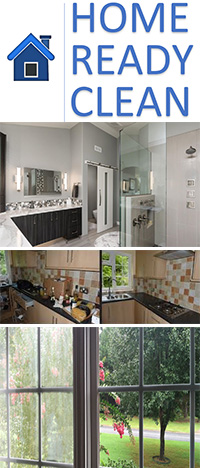 Home Ready Clean provides professional Cleaning Services to Rental Properties, Real Estate Firms and Brokers, AirBnB Hosts, Homeowners and Renters throughout the Seattle area. We are licensed, bonded and insured with highly trained and qualified cleaners who understand the value of quality work and the importance of customer relations.
At Home Ready Clean, our dedication to providing quality, tailored services and being a resource to homeowners and professionals in real estate has left our clients delightfully pleased with each work scope completed. Whether a Move Out, Move In or any other Market Ready cleaning needs, we provide detailed top to bottom cleaning that is meant to not just meet, but exceed the expectations of the buyer and seller or the owner and renter, as well the agents involved.
Home Ready Clean

(425) 610-7167

$75 Off a One Bedroom & One Bathroom Move-Out or Deep Clean, $100 Off a 2 Bedroom & 2 Bathroom, $125 Off a 3 Bedroom & 3 Bathroom, $150 Off a 4 Bedroom & 4 Bathroom & $200 Off a 5 Bedroom & 5 Bathroom