No Limits Fit Life
3040 Grant Road
Regina
,
SK
S4S 5G7
Phone: (306) 527-7527
www.nolimitsfitlife.com
Type of Business:
Fitness/Lifestyle Coaching
Coupon: 25% off first service
* Valid for new clients only. One coupon per person. Call or email to book your appointment and mention coupon at time of booking. Not to be combined with any other offer or promotion.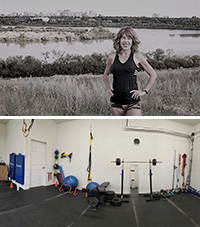 No Limits Fit Life located in Regina, Saskatchewan offers a variety of services to help you meet your fitness and lifestyle goals.
Personal Training/Nutrition
As your personal trainer, we are here to help you get results. We are here to help work fitness into your business schedule and provide guidance on reaching your fitness goals. Owner and certified personal trainer, Laurie will help you with getting in shape, losing weight and following a nutrition plan that works best for your body and individual needs.
Life Coaching
During your life coaching session(s), we will guide you in a desired time frame with marked goals and hold you accountable to your desired outcome and action. We will also help you access your talents and wisdom about yourself in order to help you achieve your goals. We can help you break your negative belief patterns and provide the environment where you are the captain of your ship.
No Limits Fit Life

3040 Grant Rd
Regina, SK

S4S 5G7

(306) 527-7527

25% off first service