Skintegrity Med Spa
114 Central Way
Kirkland
,
WA
98033
Phone: (425) 448-6939
www.skintegritymedspa.com
Type of Business:
Medi Spa
Coupon:
$75 off any skin rejuvenation service
* Includes free consultation and skin analysis. Valid for new clients only. One coupon per person. Call to book your appointment and mention coupon at time of booking. Not to be combined with any other offer or promotion.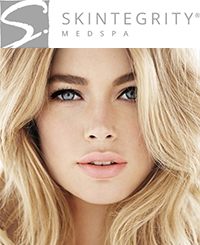 Skintegrity Med Spa located in Kirkland, WA is a full-service medical spa dedicated to restoring your inner wellness and enhancing your outer beauty, so you look, and feel, youthful, vigorous, and energized.
Our goal is to offer you a peaceful, tranquil oasis where you can take a few precious minutes (or hours) to unwind, decompress from the stresses of your hectic, busy life, and focus on giving your body, your skin, and your spirit the relaxation, rejuvenation, and re-energizing nourishment they need to stay fresh, vibrant, and radiant!
Skintegrity Med Spa

114 Central Way
Kirkland, WA

98033

(425) 448-6939

$75 off any skin rejuvenation service