Wellness 1st Integrative Medical Center
Program available US Wide
2451 East Baseline Road, Unit 100
Gilbert
,
AZ
85234
Phone: (480) 304-5152
www.wellness1stimc.com
Type of Business:
Weight Loss
Coupon: ChiroThin™Weight Loss Program for $399
* Regular price is $599. Includes free consultation available in person or by phone. No cash value. Not to be combined with any other offer or promotion.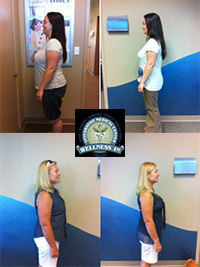 Lose 15-30 Pounds in Just 6 Weeks! Without Surgery, Drugs, Injections, Hormones or Exercise.
At Wellness 1st Integrative Medical Center, we offer a great weight loss program to help you lose weight and keep it off long term. Our doctor supervised program combined with the all-natural ChiroThin nutritional support formula helps your body tap your stored fat for energy. The calories in the fat gives you the energy that you need so that you can lose weight without starving! ChiroThin™ is a natural dietary supplement. Its formula contains a host of nutritional ingredients that are well known to aid in fatty acid transportation, fatty acid metabolism, and blood sugar stabilization, as well as increase metabolism and detoxification.
When ChiroThin is combined with healthy and specific amounts of anti-inflammatory foods (low with a low glycemic index (low calorie diet), your body will be more efficient at converting stored fat into energy.
By the time you're done with this program, you will have lost a lot of weight and many inches of fat! Additionally, you will have the tools to make the weight loss long term. This is why so many people don't gain the weight back – even years later! As a ChiroThin Weight Loss Center patient, you will experience rapid, healthy weight loss without hunger or cravings. Many of our female clients lose between 2-3 sizes (20+ lbs.), and many of our male clients will lose 25-35 pounds, in about 42 days!
Wellness 1st Integrative Medical Center

2451 E Baseline Rd, Unit 100
Gilbert, AZ

85234

(480) 304-5152

ChiroThin™Weight Loss Program for $399